You can quickly duplicate expressions and edit the associated engine.
Example: If you follow a list of keywords only on desktop and you want to follow them also on mobile and/or on a particular geolocation.
All you have to do is select the list of keywords by ticking the associated box. An action menu will appear at the bottom of the interface. You will then have to choose the action "Duplicate keywords".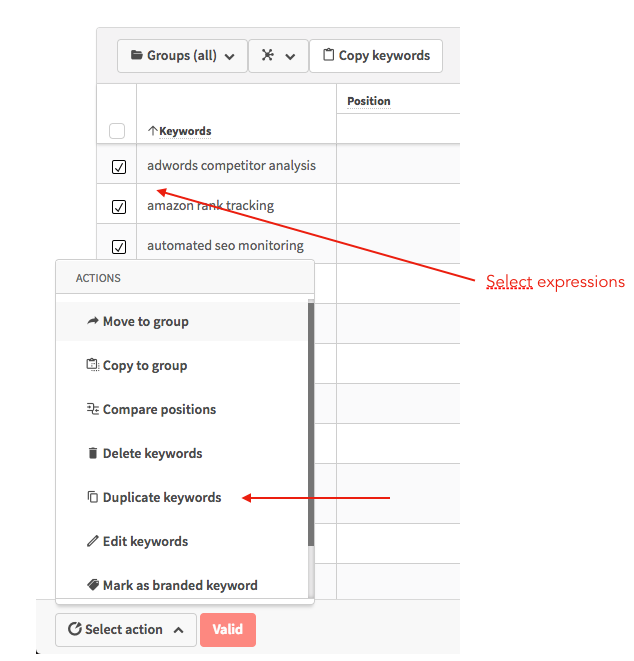 A pop-in will appear where you can then configure the new engine or geolocation.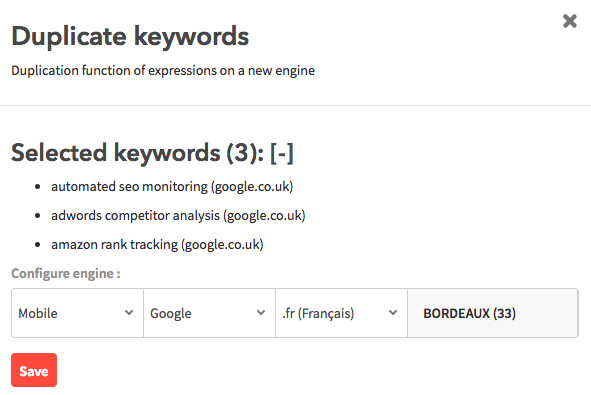 By validating, the keywords will be automatically added to your project.